Click here to view original web page at www.king5.com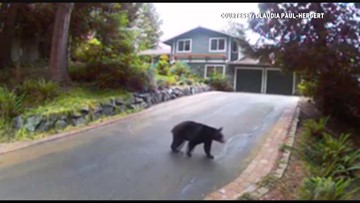 As warmer weather drifts across the Puget Sound region, locals might see more wildlife around their property.
Claudia Paul-Hergert was looking through her Sammamish home's security footage and saw a bobcat walking along her driveway. Just a month later, a black bear came the same way.
The Department of Fish and Wildlife are asking people to not approach the animals and avoid contact if possible. The Washington Department of Fish and Wildlife also has suggestions and steps you can take if you live in an area with a high bear population.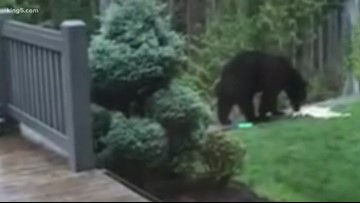 www.king5.com