Click here to view original web page at www.independent.co.uk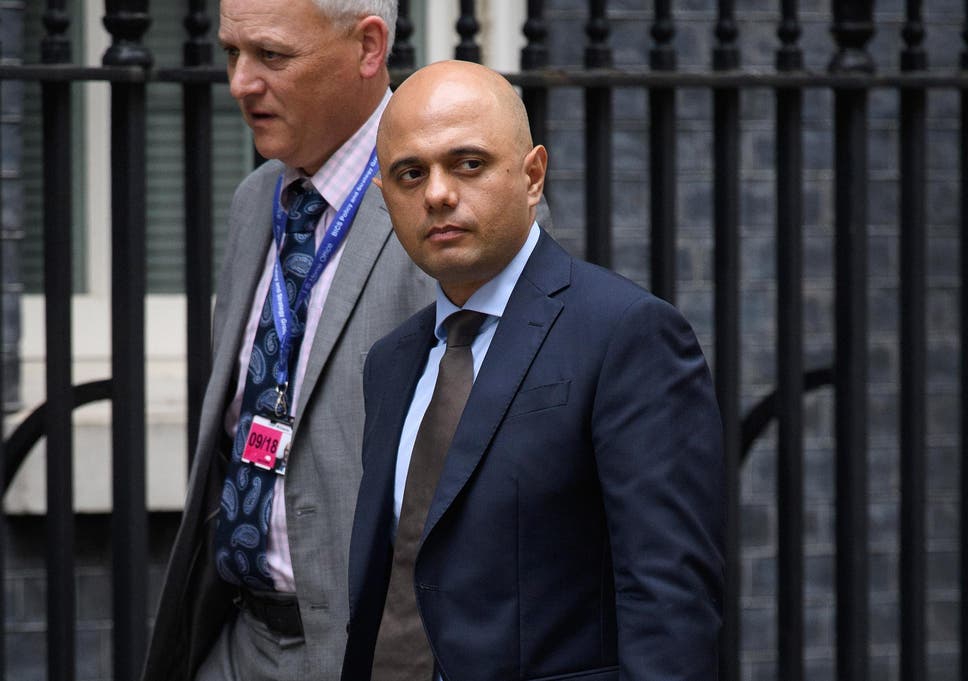 The timing, presumably, was chosen carefully, and could hardly have been better. A year or so on from the murderous terror attacks on the Manchester Arena and London Bridge, the home secretary steps forward to reassure the public that he takes the threat seriously. There is nothing wrong in doing so. At a moment of intense public awareness, Sajid Javid's motives are undoubtedly honourable, and his plans have some merit. They are, however, not without risk.
For Mr Javid would now like the vast number of potential suspects, in various categories of "subject of interest", to be lightly watched, in effect, by schools and local authorities as well as the police and security services.
Mr Javid is also inviting suspiciously minded shopkeepers and car rental administrators to flag up unlikely individuals placing orders for large quantities of hydrogen peroxide or nitrogen-heavy fertiliser, all to be carried off in the biggest van they can get their hands on. It is common sense, of course, and vigilance is always a good thing; but there are some drawbacks to this well-meaning idea.
Will it save lives? It might, but Mr Javid should be careful about raising expectations of some great leap forward in public safety. In fairness, he has not, and has couched his plans in cautious terms. As with the wider Prevent strategy, Mr Javid should understand that the danger of people exercising their prejudices and "snitching" on innocent fellow citizens is all too clear, with baleful consequences.
It would only take a relatively small number of cases of busybodies reporting people to the police to generate significant ill feeling, not to say ridicule. How many head teachers actually wish to take "ownership" of some embryonic Islamist or neo-Nazi bomber on their campus? How many social workers, on top of their existing caseload, want to add extremist indoctrination to their list of concerns?
It has to be said too that, by definition, the more people who know a secret, the less secret the secret is liable to be. It would not be long before some genuine prospective terrorist found out that they were on the authorities' radar, and decided to make themselves scarce or bring forward whatever attack they were scheming for fear of getting caught. Contrariwise, those wrongly categorised as being a "person of interest" may be innocent victims of mistaken identity, or guilty only of holding certain unpleasant views, only to have their reputations shredded when it gets out that MI5 are monitoring them. The risks are plain.
More than that, though, is the principle about weakening civil rights always being justified by the horror of terror. Mr Javid is edging towards a more authoritarian state, one where hitherto routine activities are immediately matters for suspicion and police action. The chances are, in reality, that such suspicions and police raids will be disproportionately aimed at the Muslim community, rather than the far right, a still underplayed source of violence. If so, then the policy risks adding to grievances and a sense of persecution among some.
In a way, Mr Javid is seeking to redress the shortfall in community policing and security service funding by coopting other public and private bodies into the fight against terror. It would, though, be more reassuring if he felt able to allow the professionals the resources to do the job, rather than recruiting Sixt and borough councils to the cause of national security. The security services and police are to be given fresh powers; but without the means to exercise them they will be useless, hypothetical weaponry to combat very real dangers.
Mr Javid is unequivocally right in one respect. It would indeed be, as he says, "wrong and reckless" to reduce security cooperation between Britain and EU countries after Brexit – and "there is not a single European interior minister who wants to reduce the level of cooperation on security that we have now". To which point the question then arises: who is the single European interior minister who is proposing leaving the EU in the first place? And who will take responsibility for the risks that will inevitably arise?
www.independent.co.uk