Click here to view original web page at www.decaturdaily.com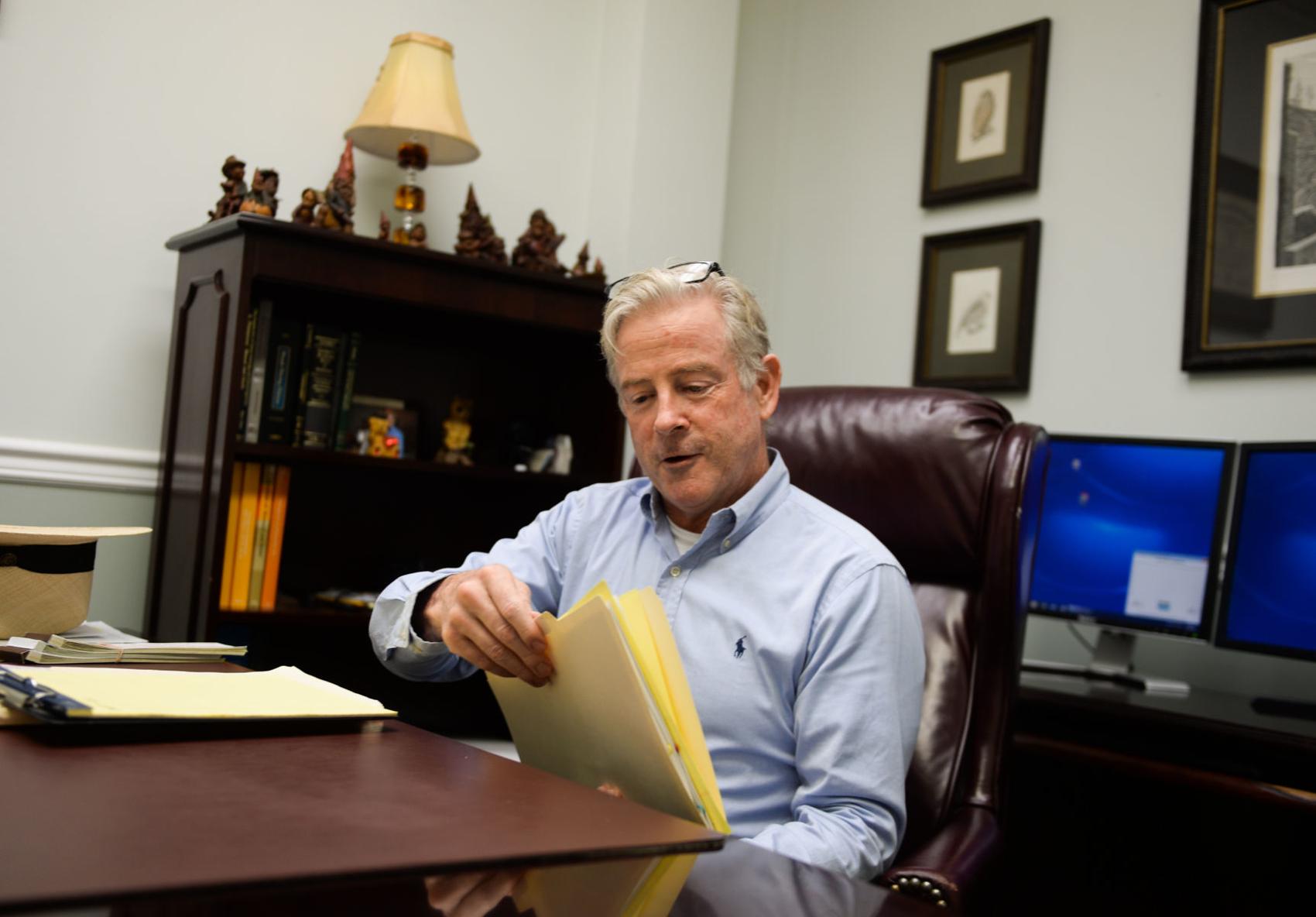 Stricter enforcement by the Trump administration of the nation's immigration policy is hitting close to home for Francisco Hernandez.
Hernandez, owner of Novedades La Reyna, a clothing and jewelry store in Decatur, has been in America for more than 20 years. He came to the U.S. from Mexico but would not disclose how he entered the country or discuss his citizenship status.
"I was only going to stay a year," Hernandez said. "I was going to start a business and then move back, but now I'm in the process of fixing my status and my papers."
Hernandez and others around the country have been following the news at the U.S.-Mexico border, where the Department of Homeland Security in June started enforcing a "zero-tolerance" policy with those trying to cross the border illegally. As a result, parents and their children were separated, leading to protests in Washington, D.C., and other parts of the country.
The Trump administration since has reversed its stance on separating families. And last week, a federal judge ordered those separated from their children at the border be reunited within 30 days.
Last month, Republicans in Alabama's Congressional delegation pushed back against a proposal to house thousands of immigrants in yet-to-be constructed temporary camps in south Alabama's Baldwin County.
U.S. Rep. Bradley Byrne, R-Mobile, led that effort. His office this week said it met with the U.S. Department of Defense last week and confirmed Alabama was on a list of possible housing sites for immigrants, but there had been no requests from Homeland Security for additional facilities at this time.
Byrne is also co-sponsoring legislation that would keep immigrant families together while speeding up the asylum process.
But most of the immigrants come to the U.S. for a better living, Hernandez said. Many seek refuge through asylum because of violence in their country.
We cannot allow all of these people to invade our Country. When somebody comes in, we must immediately, with no Judges or Court Cases, bring them back from where they came. Our system is a mockery to good immigration policy and Law and Order. Most children come without parents...

— Donald J. Trump (@realDonaldTrump) June 24, 2018
"It is also the policy of this administration to maintain family unity, including by detaining alien families together where appropriate and consistent with law and available resources. It is unfortunate that Congress' failure to act and court orders have put the Administration in the position of separating alien families to effectively enforce the law," section one of the executive order states.
....Our Immigration policy, laughed at all over the world, is very unfair to all of those people who have gone through the system legally and are waiting on line for years! Immigration must be based on merit - we need people who will help to Make America Great Again!

— Donald J. Trump (@realDonaldTrump) June 24, 2018
www.decaturdaily.com