Click here to view original web page at www.sharonherald.com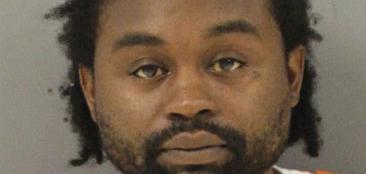 SHARON — A Sharon man is accused of burglarizing and setting fire to a South Oakland Avenue house earlier in the month accompanied by a minor, police say.
David Anthony "Little Chicago" Matlock, 33, of 712 Spruce Ave., is allegedly heard on the home-surveillance system moving around inside the house, then telling the minor to "light this (expletive) on fire," and "light the house on fire," Sharon detective Sgt. Ryan Chmura said in a police report.
Police caught up with Matlock this past week and charged him with arson, causing a catastrophe, burglary, trespass, theft, reckless endangerment, conspiracy and corruption of minors.
Chmura said Matlock and the juvenile allegedly climbed through an open window at 727 S. Oakland Ave. in Sharon at 7:12 p.m. Aug. 12, stole some items, set the house on fire and ran away.
More than 20 firefighters from Sharon, Farrell, Hermitage and Brookfield responded to the fire that caused extensive damage to the house, Chmura said in the report.
No one was hurt in the fire. The family dog was tied up outside and Aaron Williams, the homeowner, was at work when he found out. Williams has no insurance on the house.
Chmura stated in the report that Matlock stole a curved, 55-inch TV, a gaming system and games, a large tent, a card table, chairs, umbrella, a chainsaw and a large box of Jello packets.
Less than a week after the fire, Williams shared video surveillance with detectives, Chmura said.
The footage allegedly shows two people inside the house just before the fire. Williams identified the man as Matlock, and Chmura said in his report he recognized Matlock as someone he has dealt with before.
In the video, the juvenile is allegedly rummaging through items and Matlock can be heard saying, "take that" to the minor, police said. Then, Matlock orders the child to light the house on fire, Chmura said.
The juvenile admitted to breaking into the house with Matlock, who wanted him to help steal drugs and money he thought were inside, according to the report. The boy also said Matlock gathered several liquor bottles and unopened boxes to steal. He said Matlock told him to light the house on fire, and that he left through the window after following Matlock's orders.
It is unknown if the juvenile was arrested.
Matlock was taken to Mercer County Jail after failing to post $100,000 bond.
A preliminary hearing is set for 9:45 a.m. Thursday in front of District Judge Dennis M. Songer.
www.sharonherald.com